Photo Pages
---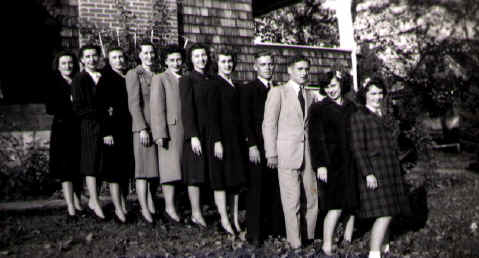 The Lurz Children (count 'em, all 11!), Oct 31, 1943
Click on the picture above or one of these links to see each sibling's page.
Marg Fran Liv Gen Retts Hilda Agnes John Joe Kas Dot
---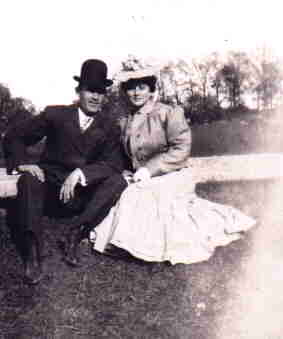 John & Katharine, date unknown
Click here or on the photo above to go to John & Kate's page.
---
Lurz.com Photo Pages
Things are coming along, we now have quite a few interesting photos throughout these pages, so browse and enjoy.
I have reorganized a little, to make it easier to find things. A page for each of the original eleven siblings has been created, and other pages may be created when needed.
[The Lurz-Lance photo page was our first, created by Bert Lance back in June '97, and can still be found under Liv's page.]
---
Submitting
For information on submitting photos or other information to lurz.com, click here.
---
Download Sizes
WARNING: The download time for some of these pages can be lengthy, but they are all worth the wait.